Jonathan Aharony was awarded a Silver Medal at the 2014 International Physics Olympiad (IPhO)
This year, the International Physics Olympiad took place in Kazakhstan
The Raymond and Beverley Sackler School of Physics and Astronomy and the Raymond and Beverley Sackler Faculty of Exact Sciences are congratulating their student, Jonathan Aharony, who won a Silver Medal at the International Physics Olympiad (IPhO), which took place this year in Kazakhstan (Astana), July 13-21.
All five members of the Israeli delegation came back home with medals. A gold medal was awarded to Guy Semel, and a silver one to Jonathan Aharony, Roy Frumkin, Roy Hanigman, and Elisha Modlevsky.
Congratulations to all the winners!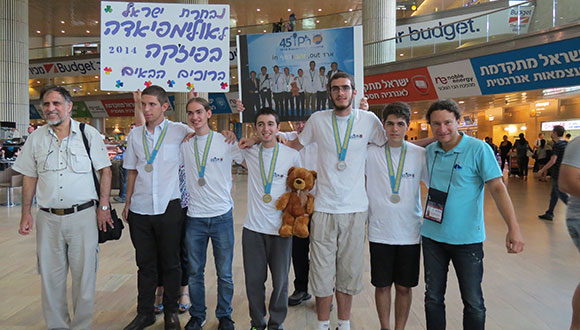 ​